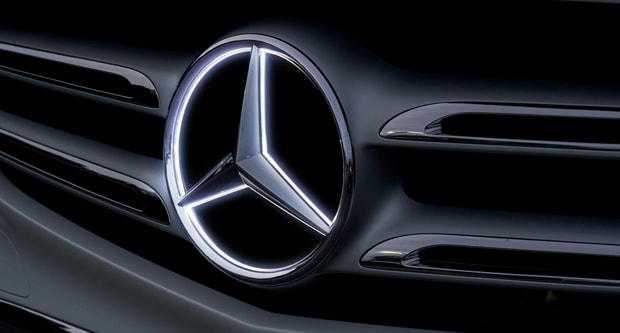 Welcome to Our Service Center
Mercedes-Benz Service and Auto Care in Walnut Creek
Get the peace of mind of Mercedes-Benz Certified Service when you bring your vehicle to Mercedes-Benz of Walnut Creek for all your car care and maintenance needs. Our inventory of genuine Mercedes-Benz parts, highly-trained staff with the latest tools and techniques, and a personalized experience help make us the best place for your service and repair needs in the Walnut Creek area.
Why Routine Maintenance Matters for Your Mercedes-Benz
As you drive, rough roads, hot temperatures, and simple wear and tear can take their toll on your vehicle. Your high-performing Mercedes-Benz is precisely engineered to deliver a top-end driving experience, and maintaining that level of quality requires occasional maintenance. Whether it's keeping your engine running smoothly with regular oil changes, having the alignment checked to ensure proper handling, or having your brakes and tires inspected to help keep you safe, these services must be performed regularly to ensure the premium driving experience you deserve.
Express Service Gets You Back on the Road
With Express Service, our dealership can handle a number of routine maintenance services and have you back on the road quickly, with many services completed in about an hour or less. We'll even have two technicians working together on your vehicle for efficient, high-quality service. Available Express Services include:
Tire Rotation
Tread Depth
Brake Inspection
Oil Changes
Undercarriage Inspection
Filter Replacement
Light Checks
Fluids Checked and Filled
Battery Inspection
This quick visit to our dealership will hit the most important maintenance items to ensure your Mercedes-Benz in in prime working condition.
*Price advertised for Service A/Service B includes all factory-required components.
Please refer to your maintenance booklet for the complete list of factory-required
services and details on the specific intervals for your vehicle's year and model.
Hours
Monday

9:00 AM - 6:00 PM

Tuesday

7:30 AM - 6:00 PM

Wednesday

7:30 AM - 6:00 PM

Thursday

7:30 AM - 6:00 PM

Friday

7:30 AM - 6:00 PM

Saturday

8:00 AM - 5:00 PM

Sunday

Closed